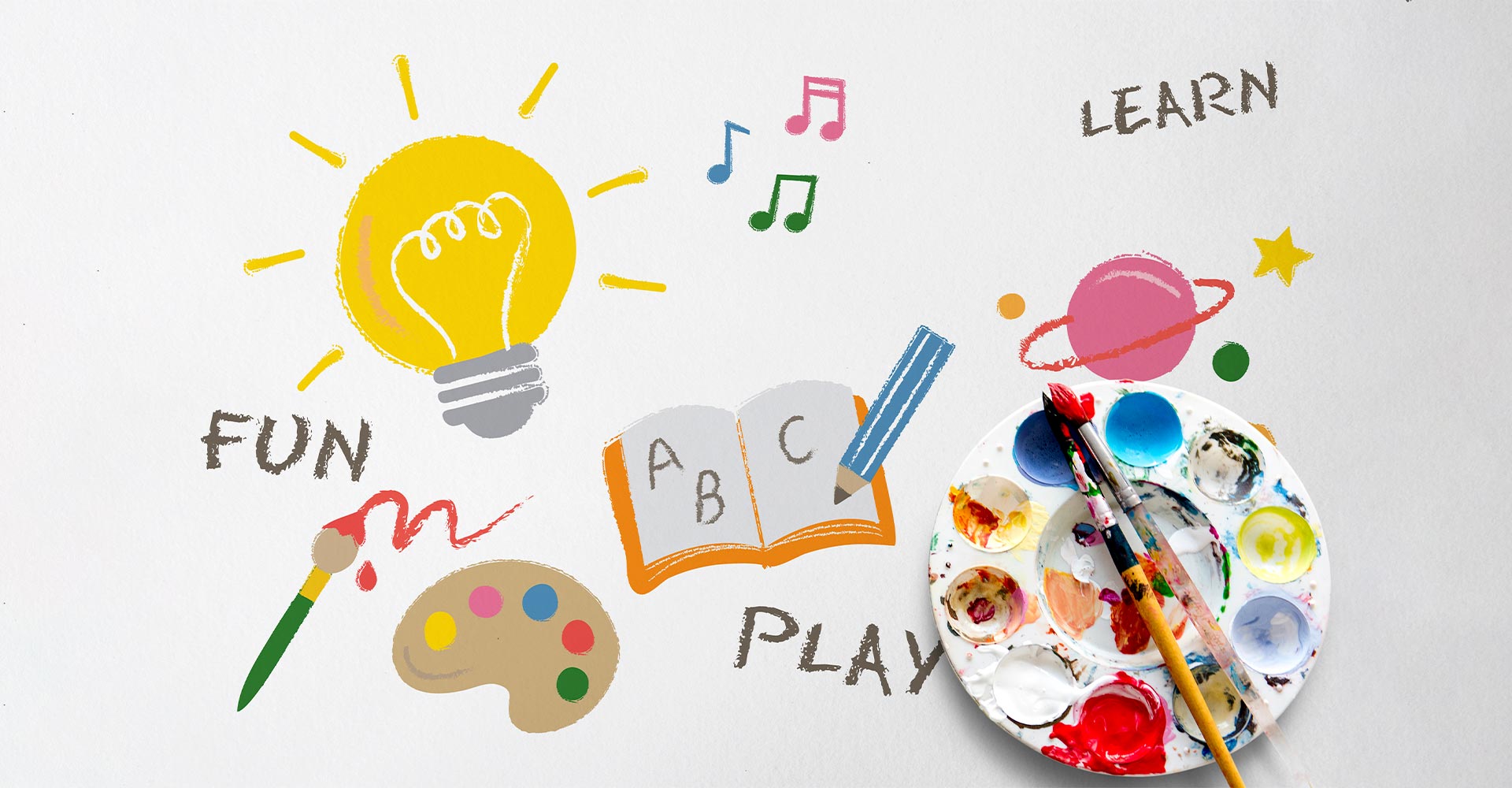 Our Mission & Vision:
Our mission at Creative Learning Preschool at Sunrise Academy is to inspire children to become life-long learners, creative thinkers, problem solvers and global citizens through culturally competent child-centered teaching and learning philosophy.
Our vision at Creative Learning Preschool is to foster the cognitive, creative, social, emotional and physical growth and development of children and to provide an exceptional early childhood education to children throughout our community.
In order to accomplish our mission our curriculum is child-centered and teacher guided in which learning occurs through a variety of teaching strategies or modes such as creative arts, individual learning, small group learning, whole group learning, thematic learning, and play, exploration based curriculum. Our goal is to provide our children with an exciting educational experience that will help to build a positive self concept and allow them to take ownership of their own learning experiences thereby creating a love of learning throughout their lifetime. It is our belief that early childhood sets the foundation for a child's educational experience and since children are active participants in their learning process we offer broad experiences in all content areas that are highly regarded at Sunrise Academy (i.e. Islamic Studies, Arabic, Foreign Language (our student population comes from cultures speaking different languages), Literacy, Mathematics, Science, Drama, Music, Art and Physical Education.

The mission for Creative Learning Preschool and our approach to education is committed to the creation of conditions for learning that will enhance and facilitate exceptional opportunities for cognitive, linguistic and social development in our young children.


Curriculum and Schedule:
Our students occupy 4 classrooms for the preschool program. Each class has a set daily schedule and routine, which helps the children to understand classroom time as a predictable series of events. Since we do serve different age groups, the daily routine in each class differs slightly to serve the developmental needs of that group of children. The daily schedule offers a balance between the following types of activities:
Active and quiet times:
large group activities, small group activities, and time to play one or with others
indoor and outdoor play times
time for children to select their own activities and time for teacher-directed activities
Within the scope of our curriculum, children learn to articulate their needs, and develop an awareness of their feelings and their personal rights to express them. Children enrolled in this program will have experiences in a variety of activities such as the following: arts and crafts, music and movement, science experiences, math, reading, language, nature, sensory, and manipulative play.
We also offer a variety of enrichment activities for our children that include field trips, library visits and music. Just as Sunrise Academy fosters creativity within the children, so does it foster and encourage its staff to be creative. We take the experiences gained from being childcare professionals and rise to meet life's daily challenges. In this environment which is based on Islamic values, not only will the children develop a positive self-image but also a strong Islamic identity.
It is our goal to develop in each child a love for and understanding of God and Islam and to nurture an identity in each child as a confident and faithful Muslim. We hope to accomplish these goals through appropriate instruction in three basic areas (Islamic Studies, Qur'an, and Arabic Language) and through the creation of an environment conducive to the promotion of Islamic values and beliefs.
Religious Studies:
In this program, we follow a set of themes for each month. Also, a set of Qur'anic verses and short suras are selected to correspond to these themes for the children to talk about and to memorize. In their first introduction to religious concepts, our children are offered a loving and exciting approach to this subject to instill in them a good feeling about God and about who they are as little Muslims. We nurture their positive growth through developmentally appropriate learning.
Children at Sunrise Academy benefit from an integrated Islamic Studies curriculum. Their day starts off with the teachers bringing the groups together for suras, songs, discussion of "value of the week," activities, and sharing in our classrooms. In each classroom, there are daily, small and large group activities. Also each day the children have the opportunity to pray.
The Creative Learning Preschool is the foundation for Sunrise Academy and it is the mission of Creative Learning Preschool and our commitment to the children and families of our school to create exceptional conditions for learning that will enhance and facilitate exceptional opportunities in education.
Sunrise Academy Preschool Supply List- Download the PDF